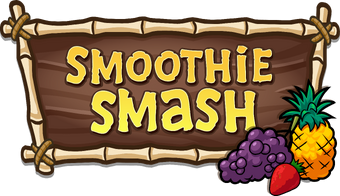 Hello Everyone!
It's your friendly neighborhood Ninja here with a small CPR update.
Unfortunately the Music Jam has currently been postponed due to administration issues. We aren't for sure when the party will come out, but until then, we have some new updates to keep us busy! Click continue reading for our full post!
All these updates are in one place, so it keeps it nice and easy for us! Head to the stadium where the new mini-game Smoothie Smash is accessible by! (It used to be in the Coffee Shop in original CP, however CPR, and I for that matter, feel that the Coffee Shop didn't deserve a room update just for this so they have placed it in the stadium)
All you have to do is click on the smoothie stand on the top of the screen to begin playing.
If you play original, your goal is to smash all the fruits that appear on the bottom of the screen in order to make smoothies, and if you play survival, your sole goal is to stay alive.
Don't forget there are a bunch of new stamps that you can earn by playing this game!
And lastly there is a new pin which is also located in the stadium. The Apple Pin can be located in the small little shed just to the right of the smoothie stand.
And that's all for this mini update. Hopefully the Music Jam party comes out as that is one of my favorite parties (Plus I still need DJ Max).
Make sure to join our discord where we have up to the minute updates on all things CPR including mascot tracking! Join by clicking the link below!
Until next time, Waddle On!
-CPR Cheats Team