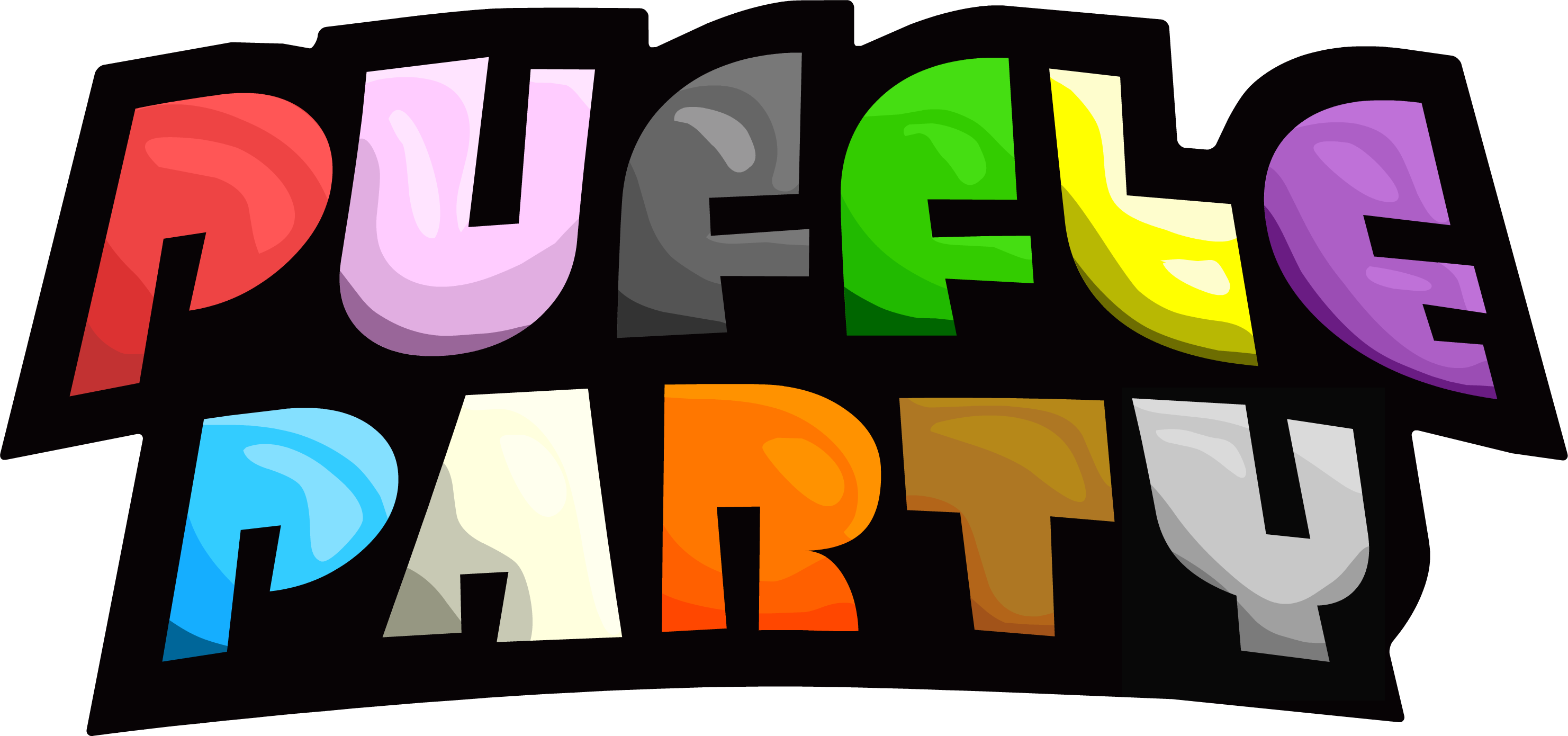 Hello Everyone! And welcome to our full walkthrough for the newest party on the island: The Puffle Party. This is always a great party, with great decorated rooms, great music and best of all great items! So let's check it out together!
When you first log on, head to the Town to collect the Polka Dot Puffle Hat!
Next head to the Cove where the Red Puffles have a gift for us, a Red Puffle Bandana!
Finally, item-wise, head to the Ski Village and enter the Ski Lodge, there you can collect the Puffle Jacket!
While you're here in the Ski Lodge, there is a catalog of puffle costumes in the bottom right corner.
You can buy one puffle costume or all of them, if you're crazy like me
While you're here you can experience the best thing this party has to offer. Puffle Transformation! If you walk into the hole on the top of the screen you will automatically become a puffle!
If you'd like to be a different color than blue, than just walk in with a different color of puffle.
While you're near the Ski Village, head back that way and you can visit the Puffle Show where you can have your puffle run through an obstacle and be judged!
There are a couple stamps to be earned at this party! First if you head to the Beach and walk into the box dimension (Orange Puffle party room) and then start throwing snowballs they will turn into cookies and you can get the Food Fight Stamp!
Last but not least, you can earn the Party Puffle stamp at this party. All you have to do is walk your favorite puffle to their puffle's party room!
Here is a list of all the puffles and their corresponding rooms:
Note: Some of the Rooms are glitched and won't give you the stamp when you walk in a room with your puffle. The ones that have proven to work are Blue, Pink, Orange, & Purple.
Red – Cove
Blue – Forest 
Pink – Iceberg
Black – Underground Pool 
Green – Beacon
Yellow – Lighthouse 
Purple – Night Club
White – Ski Hill 
Orange – Box Dimension (Accessible through Beach) 
Brown – Dance Lounge
Grey – Serene Springs
PH usually tends to visit during these kinds of parties, so make sure to be on the lookout for her and if you need help tracking head over to our discord server where we track mascots as soon as they log on (and faster than any bots are). So check it out today!
Until next time, Waddle On!
-CPR Cheats Team