Hello Everyone!
In celebration of the three year anniversary of Club Penguin Rewritten, the administration has released a code that can be used in the Unlock Items Online feature! Just press the Unlock Items Online button on the top right of the servers screen before you log on.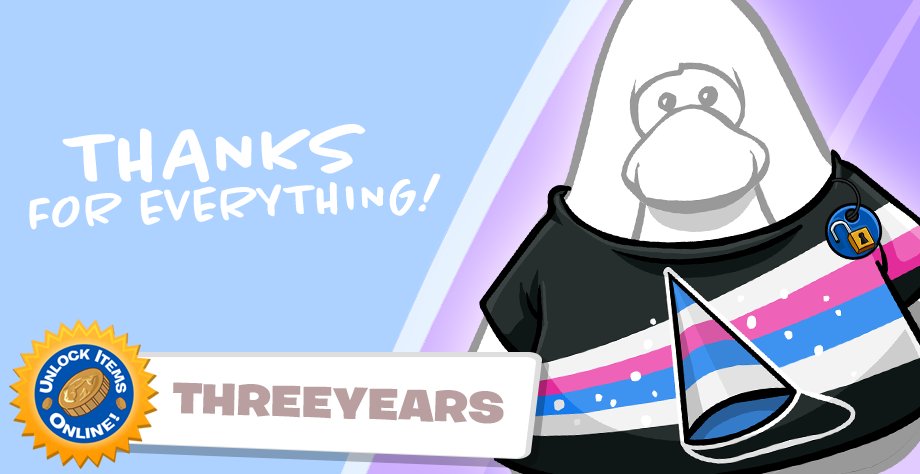 Be sure to enter this code as soon as you can, there's no telling how long it will be up. I wouldn't expect that long, so claim your prizes while you can!
That's all for today! Join our discord!
Until next time, Waddle On!
-CPR Cheats Team