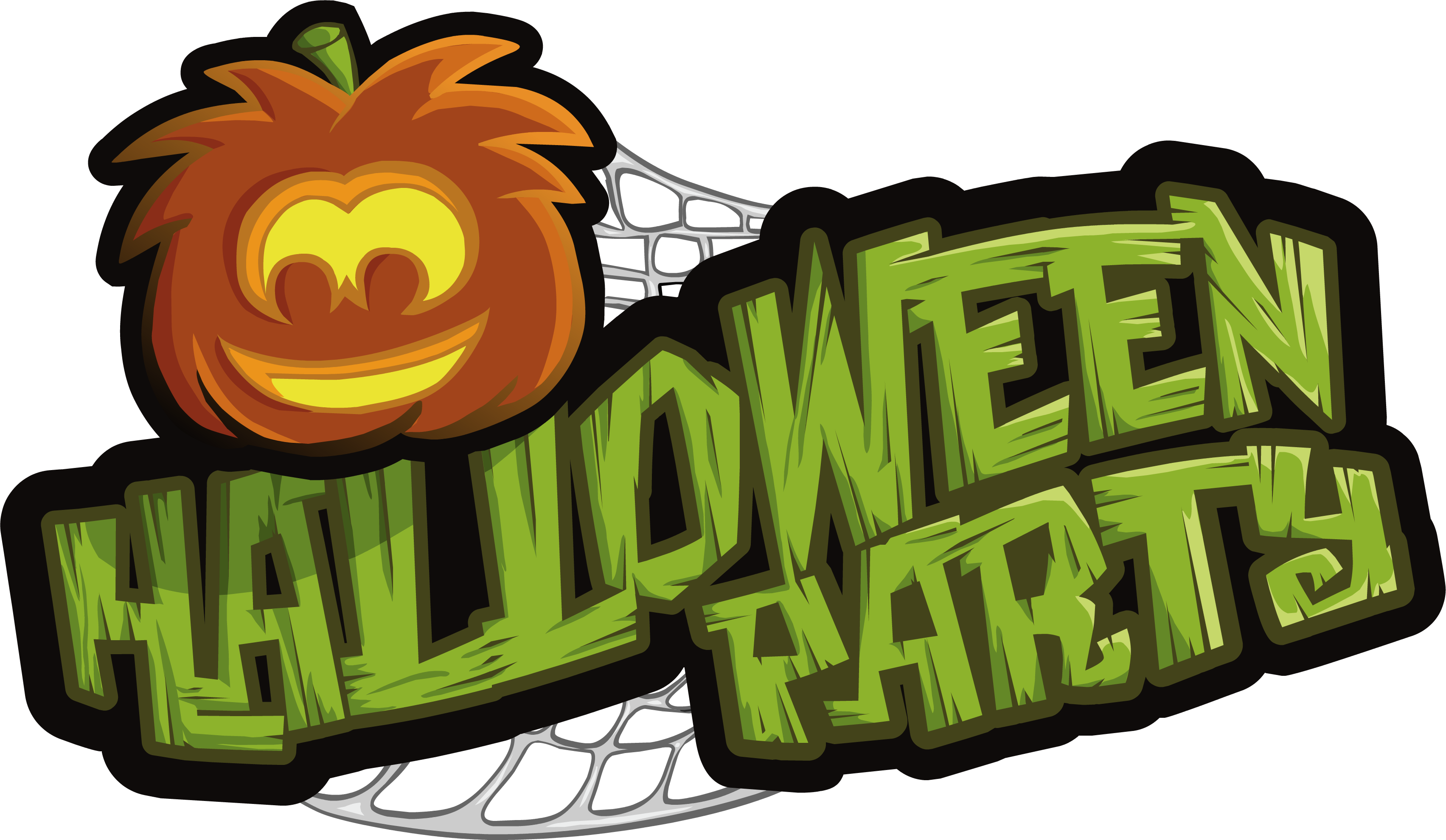 Hello Everyone!
After all the excitement of many mascots visiting today, the Halloween party is finally here! There's a whole bunch of free items to collect and mazes to beat, so let's begin!
When we first log on, we are greeted by Gary with a message about making "Night of the Living Sled" real life!
He then turns a penguin into a sled!
However it turns sour
Hurry! Upstairs Before the sled catches you! (You too Gary, I don't need you dying, I still need your BG)
WOO, safe at last. But not from a bad pun. *good one Gary*
It looks like we can return and turn ourselves into sleds!
Let's head down the stairs and try it out! Just pull the lever to activate it!
Now we can never lose a game of sled racing!! (@zippy you could use this)
From there, let's head to the forest, a secret cavern awaits us. Walk into the dark chamber first.
The organ will play three tunes and you must match the tune playing the organ. Here are the orders for each three:
Pink,

Blue,

Orange

, Pink. 

Pink,

Orange,

Blue,

Pink,

Yellow

Yellow,

Pink,

Orange,

Blue,

Pink, Pink
Once you finish, the doors will open, go through them and pick up the Storm Lantern
Equip it, so you can help yourself see through the two maze rooms.
If you're still having trouble, you can equip the Night Vision Goggles in order to see better!
Once you finish the maze, you will find yourself in a haunted workshop almost! Make sure to collect the Swamp Monster costume on the right side of the screen!
If you leave out the way by the exit sign you will visit the Haunted Mansion! Again there is another free item to collect on the upper level, the Ghost Costume!
This is great room to sit in for awhile and enjoy all the special Halloween affects!
Once you're done collecting all these items, click the gravestone in the top right corner, where you can collect items on a daily basis, so make sure to check back each day to collect all the other items, you can currently collect the Haunted Halloween Basket and the Halloween Cape.
Last but not least there is a stamp you can earn for this party! It is the trick or treat stamp.
All you have to do is visit 10 igloos that look like this.
The fastest way to achieve this is click the igloo on the map and just go down the list until you've been in 10 different Trick-or-Treat igloos!
And that's all for this party! Be sure to join our discord to get up-to-date tracking as Gary is guaranteed to show up and Herbert has been hinted at as well!
Until next time, Waddle On!
-CPR Cheats Team