Hey penguin pals, it's your boi zippy here. Today the CPR team has released a couple new items in the Adventure party catalog, some free items, and a cool secret igloo! If you missed the original walkthrough, then click here for the detailed walkthrough. This post is a little lengthy, so click read more to continue.
Let's start off with the a new unlock item code just announced by the team via Twitter: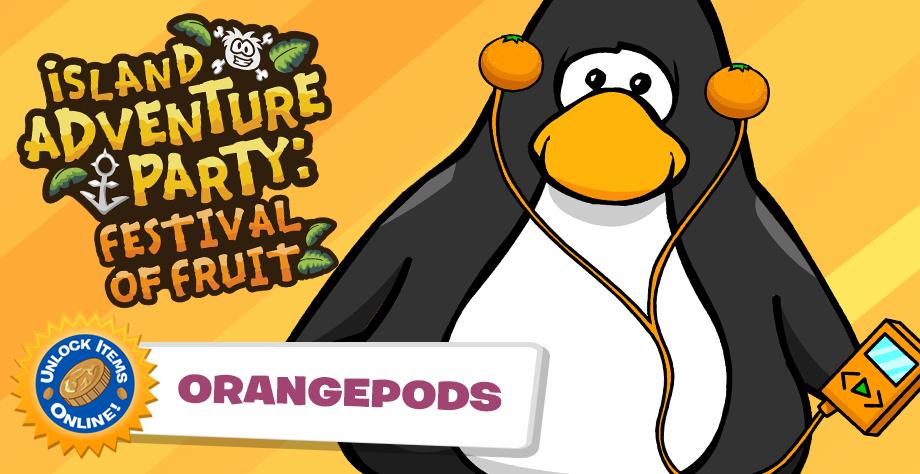 Now that you've got that, head over to the Cove for the Pineapple Headband.
If you waddle over by the Pineapple chair you can get a cool background:
The next free item is the Watermelon Headband and can be found at the Iceberg.
The last free item is the Apple Headband at the Forest.
There is also a background to be collected here if you stand by the apple on the chair:
Here are the secrets to the new party catalog (items are shown left to right):
Along with these free items, there are also new rewards for collecting more barrels. They are as followed:
100 NEW* barrels for Grape Costume
200 NEW* barrels for Pineapple Costume
*your old barrels will NOT count towards these items, so they must be new.
What do you guys think of this update? Do you like the new items? I think I'm going to go eat some fruit! But in the meantime, feel free to come hang out with us on our Discord, where we provide official tracking for Rockhopper on the island. We have just reached over 2,000 members, so soon we'll be having another event, stay tuned for details!
-CPR Cheats Team