Hey penguins!
The Adventure Party has finally arrived to Club Penguin Rewritten!! This party is quite large, so bear with the long post. There is much to explain and much to explain after that, since this is a large party. Here's the full rundown.
We'll start with all the new items you can get and then we'll do our best to explain the barrels game.
Before you log in, there is a new code! Enter the code STRAWBERRY1 to get some strawberry themed items!
Then, when you first log in you'll get talked to from Captain Rockhopper himself, talking about the missing cream soda and how we're going to help. The message wasn't very clear as a lot of people are very confused on how to play this game but we will be laying that later.
After you're done talking to the Capain, you will be offered to choose a team. This choice really has no bearing on anything, other than maybe how quickly you get some specific items. However, most of us here on the CPR cheats team is Pirate, so do with that as you will.
After that, click the book in the bottom right hand corner of your screen.
Click this and you will get a new catalog with a bunch of fruity items. There are secrets as well if you click the spots marked.
Now head to Rockhopper's ship at the beach, but on your way, stop at the dock to claim your free Green Safari Hat.
Now head to the beach to visit Rockhopper's ship! Once on the Migrator, head down into the hold where you can find his stash of secret items! There is also one hidden item pictured below.
And now, for the barrel game. The main goal of this party is to collect cream soda,  read carefully as we will try to spell this out as easily as we can.
So, the main premise is, every 20 minutes, barrels will be hidden across the island. You are competing against the other team in the server to try and click those barrels for around 10 minutes. After the end of 10 minutes you have to wait for another twenty minutes until the barrels are released again.
Head to the dock, and check the timer there, the numbers on the right are counting down from 20, once those numbers hit 0 the hunt for the barrels begin! The numbers on the right show what scores each team has, you can also check the scores by clicking the fruit basket in the top right corner of your screen.
Barrel Locations: 
The barrels will be hidden in several places around the island, but we have narrowed it down to some key places. Party decorated rooms that are outside, so the main rooms to check in are the, Beach, Ski Village, Town, Snow Forts, Plaza, Forest and Cove.
Here are all the most popular places for barrels to hide in those rooms:
At the time of the making of this post, the forest seemed to be glitched and got no hidden barrels during several 10 minute periods, I would recommend staying away from this room and searching in the other rooms.
The barrels will move from room to room, once all the barrels are clicked and found in one room they will retreat to another room. And so on and so forth. Once you click a barrel it will light up with your teams color and disappear, you can see which team has grabbed which barrel by the color they light up when they disappear.
Every barrel you click will earn 100 points for your team! So make sure to help your team! You will also get solo rewards for getting barrels, you can check your solo count of barrels at the bottom of the screen when you click the fruit basket.
Here are the solo rewards available: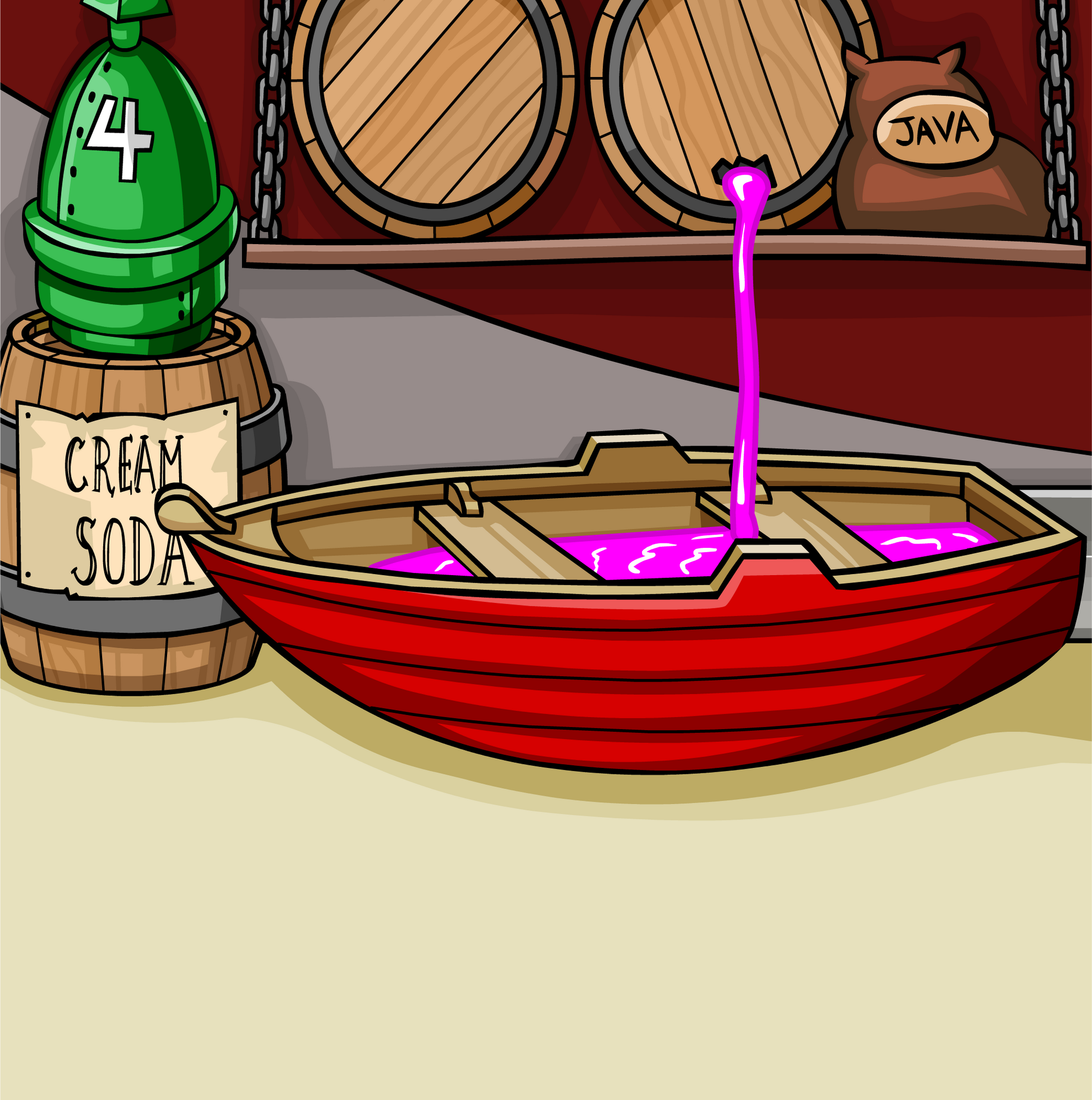 So make sure you contribute to your team and you will earn some rewards yourself!
That's all for now! Don't forget to join our Rockhopper tracker to get updated as soon as Rockhopper logs on to get his stamp and his exclusive background for this party! And if you have any questions feel free to drop comments below or join our discord chat! (click rockhopper tracker above)
Until next time, Waddle On!
-CPR Cheats Team