CP Rewritten is celebrating it's ONE YEAR ANNIVERSARY! There's new stamps, free items, pins and much more to discover! Continue reading for your FULL GUIDE: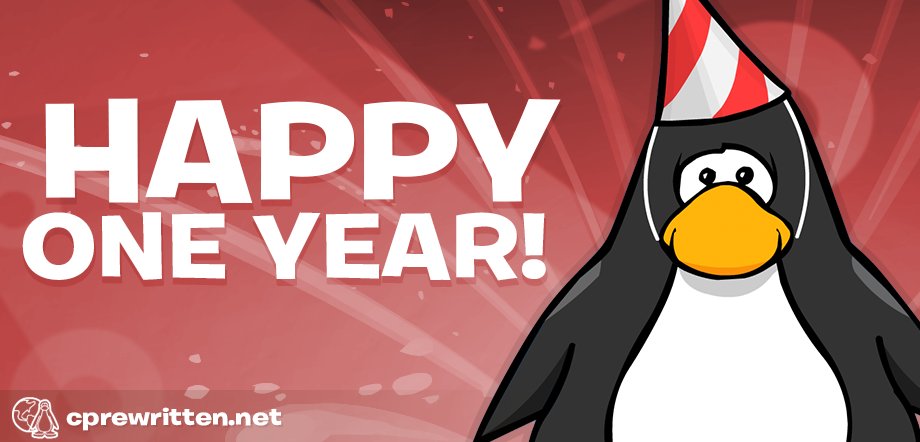 There's a brand new log-in screen to mark the occasion!
The Town has also been specially decorated for the celebrations! You click on the cannon to set off some fireworks! The other decorated room is the Night Club.
Head to the coffee shop and click on the cake to blow out the candles. You will then receive the Celebration stamp!
You can also pick up a free item here – the Ice Cream Apron.
Head upstairs to the Book room to get the pin and party hat:
There is even a brand new CPR yearbook available, so be sure to check this out!
Comment below your favourite part of the anniversary party!
–
Mr Max
Follow me on Twitter: click here