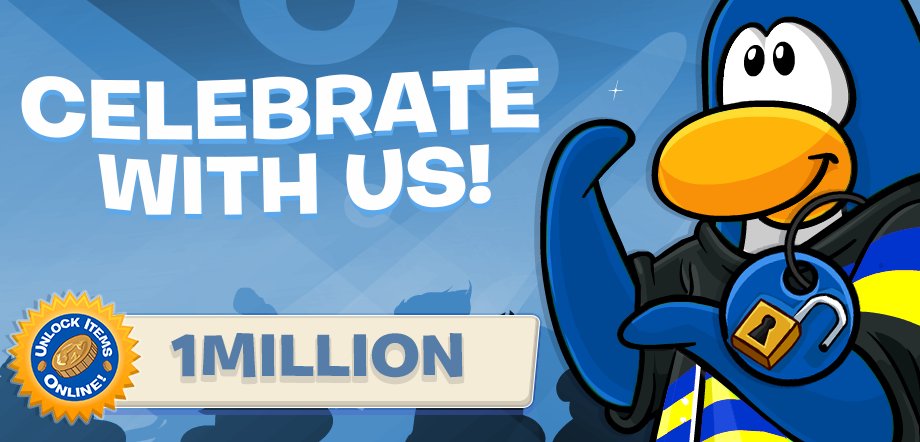 To celebrate reaching 1 million users, CPR have released an AMAZING new unlock code! Click read more to find out the code!
Step 1: Log into your CP Rewritten account.
Step 2: On the servers page, click the "Unlock Items Online" logo in the top right hand corner.
Step 3: Click "I have a code" and enter "1MILLION"
You will then receive the Ocean Blue colour, the Beta Hat T-Shirt and 2000 COINS!!
Here's what they look like on my penguin!
Enjoy!
–
Mr Max
Twitter: click here