Howdy, penguins! In my last post 3 days ago, CPR had just reached 50,000 users. Now, that number has doubled! Amazing! I can't believe how fast CPR grew in only 3 days time. It's so unbelievable how much we grew. Like the 50,000 milestone, the CPR team has released yet another code in celebration. Can you guys guess the code?
If you guessed 100KPENGUINS, you're right!
To access the Unlock Items Online page, go to CPR's play page and click the button on the top right corner that reads "Unlock Items Online", and login with your CPR account.
If you have done that successfully, you will be taken to a page where it tells you to unlock an item via a book or code, obviously we will be unlocking the items with a code.
Enter the following code EXACTLY as it appears to receive the following item:
100KPENGUINS – Blue Skater Hat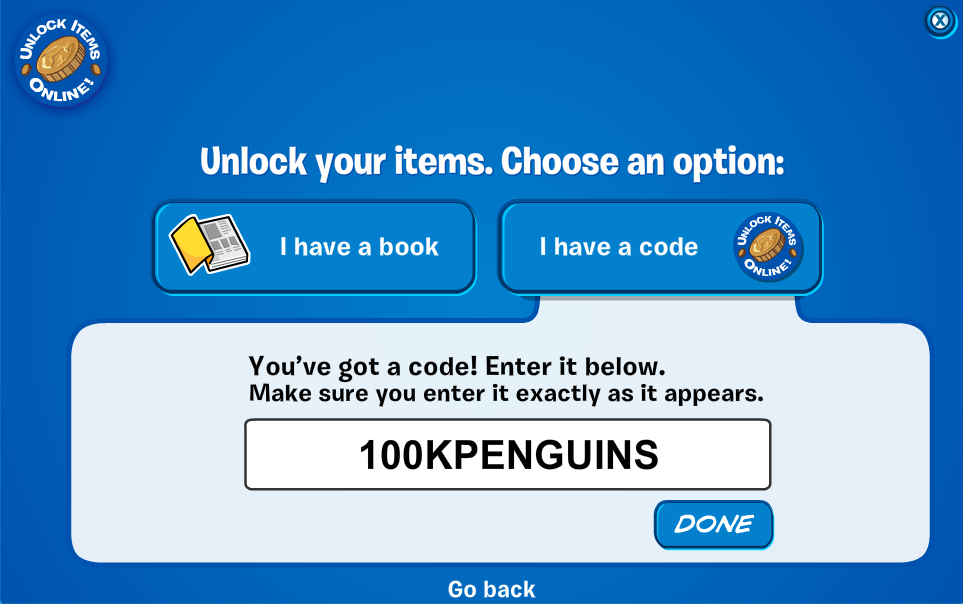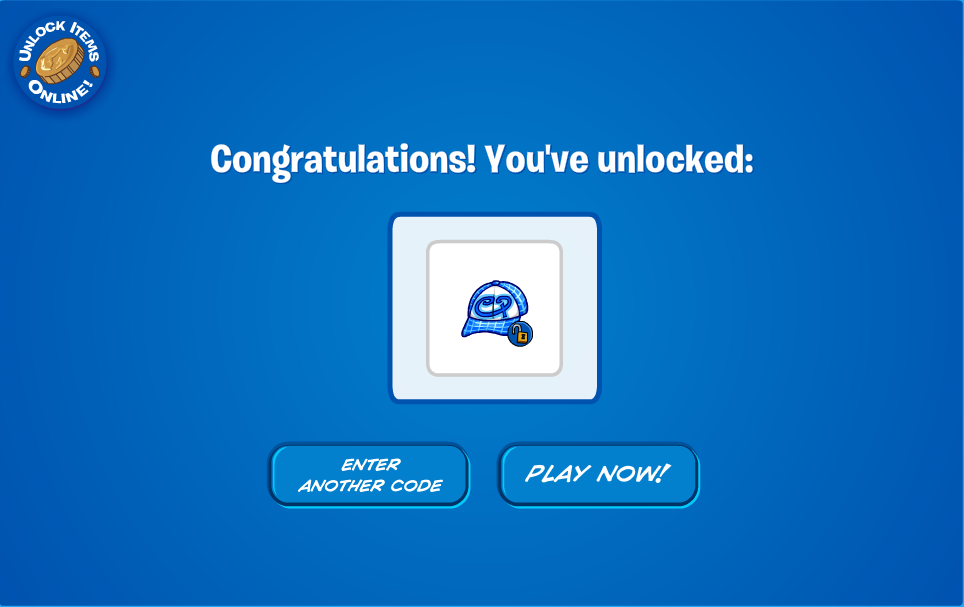 Check out the decoration in the Town!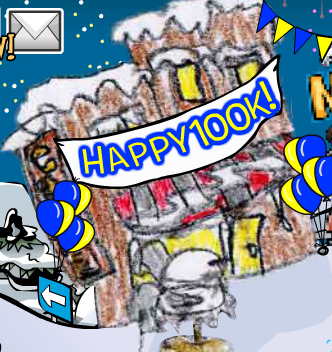 Like all items, this code will be featured on the "Item Codes" page on this website.
What do you guys think of this? I can't wait till CPR grows even more! As a matter of fact, when CPR reaches 250,000 users, I will show everyone a never before seen picture of the CPR beta test party! (there was only <500 users!)
Have fun!