Hello, penguins! It is with great delight that I say CP Rewritten has just reached over 50,000 users! The community has grown so fast since opening in February. As a result, the CPR team has just released a new unlockable code via Twitter. Check it out!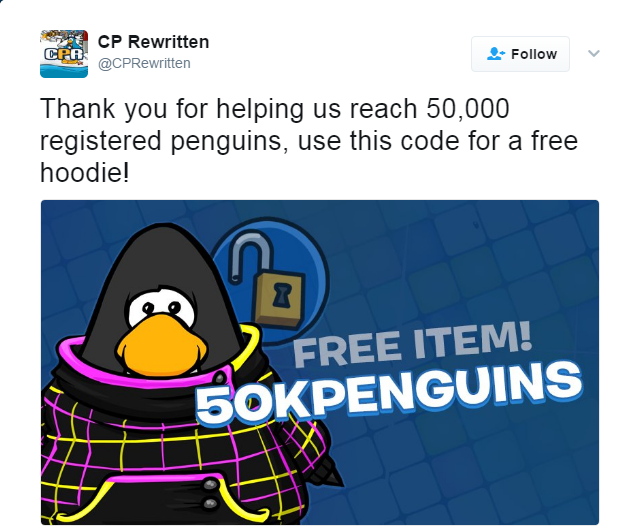 To access the Unlock Items Online page, go to CPR's play page and click the button on the top right corner that reads "Unlock Items Online", and login with your CPR account.
If you have done that successfully, you will be taken to a page where it tells you to unlock an item via a book or code, obviously we will be unlocking the items with a code.
Enter the following code EXACTLY as it appears to receive the following item:
50KPENGUINS – Grid Sweater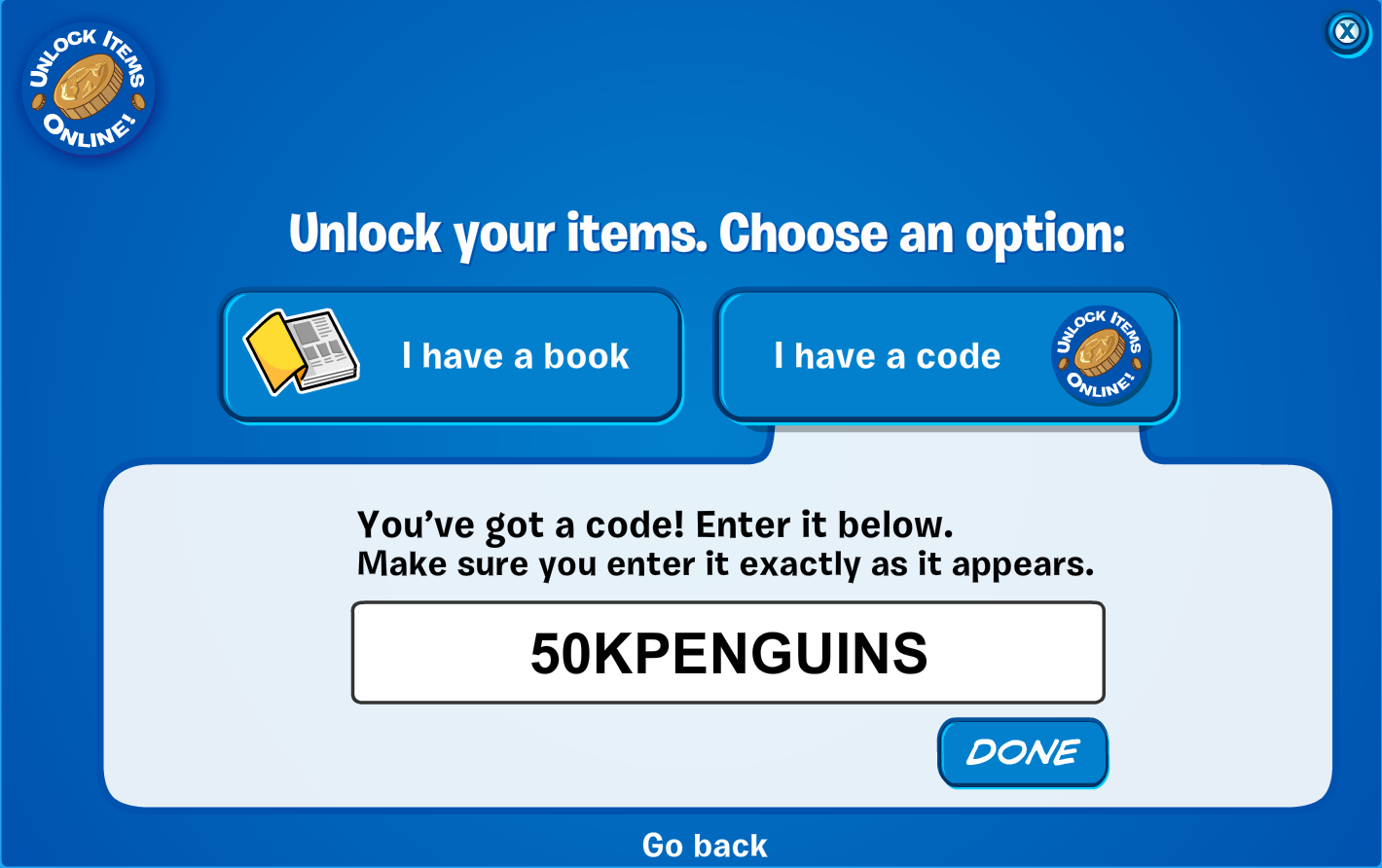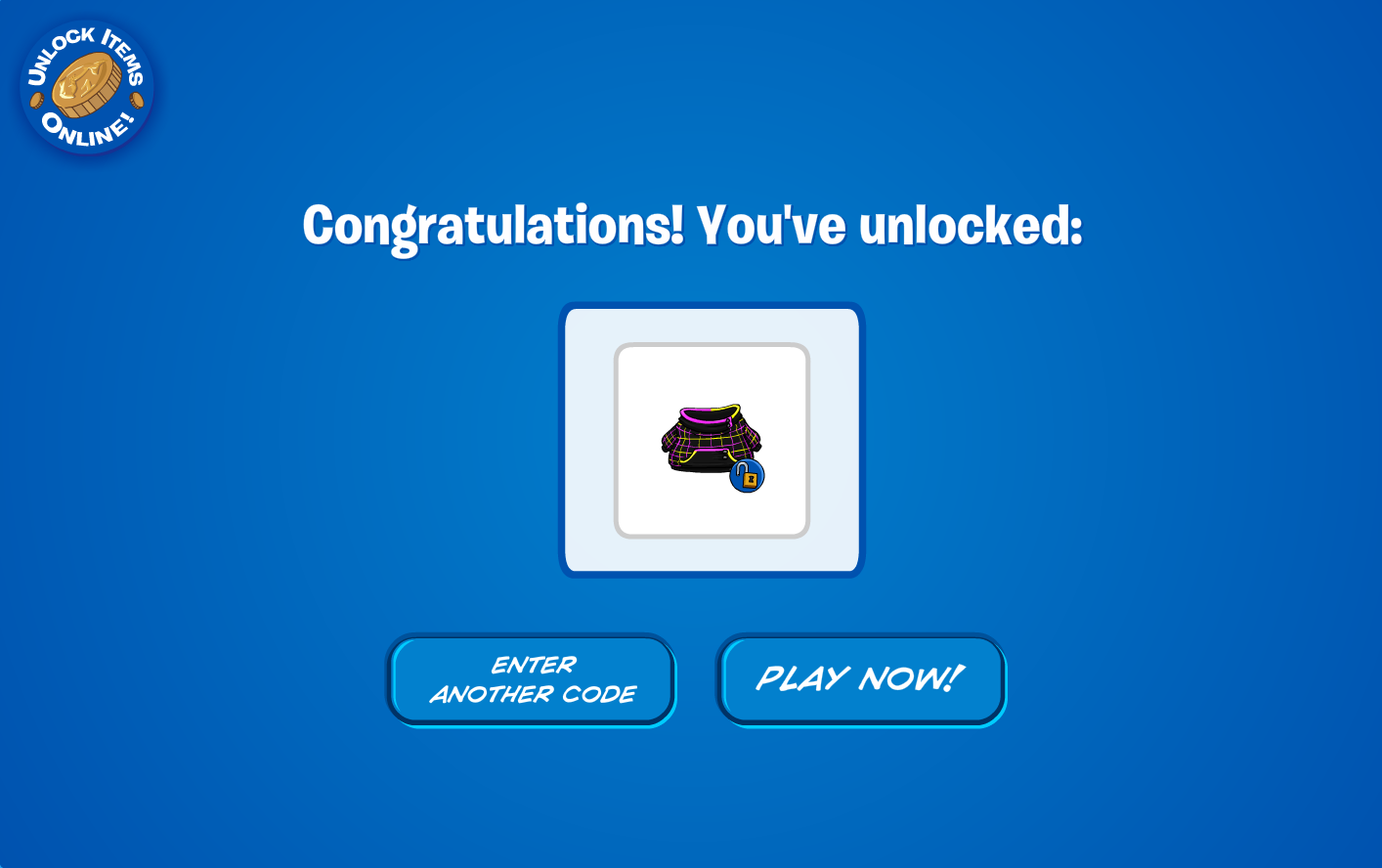 Like all unlockable item codes, we will add this one to our Item Codes page on this website. Hurry before it's too late! Cheers to the next 50,000!